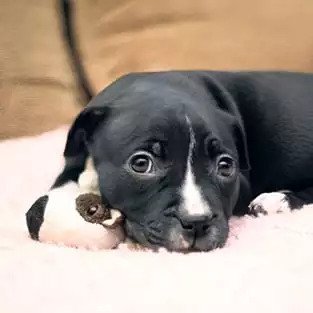 COMPREHENSIVE PAIN RELIEF FOR DOGS AND CATS IN LONGVIEW, TX
At Taylor Veterinary Clinic, we work to keep our patients in Longview and surrounding areas as comfortable as possible. Therefore, we provide comprehensive pain management techniques for pets at our animal hospital. We utilize drug-free, non-invasive approaches such as laser therapy as well as aggressive pain management approaches for when your pet is going through surgery.
Call 903-759-7611 to talk with our team about the pain relief your pet is looking for!
---
DRUG-FREE PAIN RELIEF FOR DOGS AND CATS WITH LASER THERAPY
The cutting-edge capabilities of laser therapy offer pets a drug-free alternative to relieve chronic and acute pain. Additionally, laser therapy stimulates cellular regeneration and healing making it an excellent service for pets after surgery. First used as a sport's injury treatment, the therapeutic waves of light reduce tissue and bone inflammation.
Laser therapy penetrates past your pet's fur and skin to target painful areas. Since laser therapy uses the power of your pet's own body to reduce pain and heal itself, the conditions it's capable of treating are potentially endless. From osteoarthritis, ear infections to post-surgical incisions, laser therapy provides needed pain relief. Even more, the soothing light releases feel-good endorphins in your pet's brain. Consequently, with regular sessions, your pet may look forward to therapy.

PAIN-FREE BEFORE, DURING, AND AFTER SURGERY 
Your pet's comfort is our utmost concern at Taylor Veterinary Clinic. When they have any surgery with us, we work with a variety of pain management techniques for the most effective relief. When nerve blocks are administered during dental procedures, we interrupt pain transmission at its source. Furthermore, nerve blocks lessen the need for large doses of anesthesia, which makes it harder to rouse your pet after surgery.
We take your pet's comfort so seriously in fact that we administer constant rate infusions (CRI's) throughout your pet's surgery. Since an IV catheter allows for precise administration and constant dosing of powerful pain relieving agents, your pet will be medicated just right and will remain pain-free. Additionally, proper administration requires constant supervision, so your pet will always be looked after during surgery. Call us at 903-759-7611 for more information about how we keep pets pain-free at Taylor Veterinary Clinic today!
I really feel these people all care about their patients, and , indeed, they are all pet people with their own fur babies.... Won't be going anywhere else with this girl of mine!! 
Jackie S.