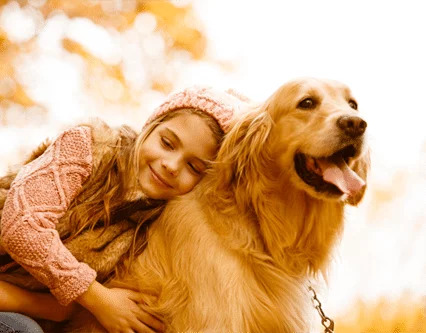 CAT AND DOG VACCINATIONS IN LONGVIEW, TX FOR OPTIMAL PROTECTION
Having your cat and dog vaccinated protects them from many dangerous, contagious, and perhaps lethal animal diseases. At Taylor Veterinary Clinic, we work to provide both vaccinations considered core by the greater veterinarian community and non-core to give your pet the right protection for their level of activity. Necessary core vaccinations consist of protection from some of the most contagious bacterial and viral diseases that threaten cats and dogs. We determine whether your pet may need additional cat and dog vaccinations based on how often they travel, go outdoors, or are around other animals. Keeping only the best standards of care and treatment in mind, we strive for customization like this in all our services for pets and people in Longview and surrounding communities.
Is your cat or dog due for vaccinations? Call us at 903-759-7611 today!
---
CORE CAT AND DOG VACCINATIONS WE PROVIDE
Puppies and kittens are especially vulnerable to contracting contagious diseases, and they are more likely to become irreversibly sick from diseases like canine parvovirus and feline panleukopenia. Having them vaccinated during their first few months of life is essential for their health, and we'll further strengthen their immune systems with a series of boosters. For adult pets, we'll recommend they receive either one or three year maintenance vaccinations. Core cat and dog vaccinations we administer to our patients:
Dogs are protected against four diseases with a single distemper vaccine (A booster series is often needed to maximize protection.)
Cats are protected against three diseases with a single distemper vaccine (A booster series is often needed to maximize protection.)
Both cats and dogs receive vaccination against rabies, which is required by law in Texas.

PROVIDING COMPLETE PROTECTION WITH LIFESTYLE CAT AND DOG VACCINATIONS
If you ever board your dog or bring them to dog parks, they may require additional vaccinations. Canine influenza remains a threat in many parts of the country, and this highly contagious virus shows its symptoms with two possible strains. As with all infections, puppies and senior dogs are more susceptible to complications if they contract canine influenza. Other lifestyle specific cat and dog vaccinations we provide at our animal hospital:
The rattlesnake vaccine may be wise if you hike or camp with your dog.
Bordetella, or kennel cough, is necessary if you board your dog.
Feline leukemia (FELV) is important for cats who go outside, even if infrequently.
Please call us at 903-759-7611 for more information about the cat and dog vaccinations we provide. If your pet is ready to have their vaccines updated, please walk right into our practice. We'd be happy to see you and your pet.
Unbelievable group of people here. Cannot say enough about them. They are extended family to me!
- Delcine J.