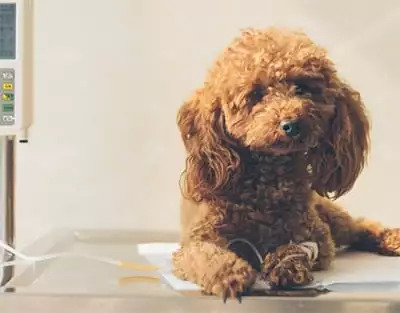 CAT AND DOG SURGERY IN LONGVIEW, TX COMMITTED TO HIGH STANDARDS
At Taylor Veterinary Clinic, patient safety is always one of our foremost concerns for the clients we serve in Longview and area communities. When your cat or dog needs surgery, you'll find some of the highest safety standards in veterinary medicine. From the time you drop your pet off to when you pick them up, our experienced team carefully takes care of them. Afterwards, we'll give you detailed after-care instructions to manage your pet's pain and help speed up the recovery process.
---

SAFETY MEASURES WE TAKE
Pre-anesthetic blood work is included in the price of all the surgeries we perform because it most accurately indicates any contraindications your pet may have during surgery. Plus, full blood panels check for any underlying medical issues. If blood tests indicate illness or disease, we may delay your dog or cat's surgery. In most cases though, pre-anesthetic bloodwork is a safeguard for your pet before they undergo surgery. After surgery is complete, we slowly wake your pet from sedation and keep their internal body warm with Bair Hugger technology. Anesthesia heightens the likelihood of low core body temperature and even hypothermia. Therefore, keeping your pet's body warm during and after surgery is a surgical standard we're committed to adhering to at Taylor Veterinary Clinic.

CARING FOR YOUR DOG OR CAT AFTER SURGERY
After your pet awakens from anesthesia, we'll promptly contact you to tell you how they're doing and set a pick-up time. Once you arrive, your pet is sent home in your loving arms with the appropriate medication and after-care instructions. We take caring for your pet seriously and if you have any concerns about how your pet is doing, don't hesitate to contact us.
Points to keep in mind as you're helping your pet recover at home:
Let your pet relax in a comfortable, quiet room for at least 24 hours after surgery.
Do not bathe your pet for 10 days, until sutures are removed, or incision is checked.
Use a medical collar to prevent your pet from licking incisions.
Check their incision daily for unusual redness, swelling, or discharge.
Call us at 903-759-7611 for more information about your pet's surgical care or about the surgeries we perform. We look forward to hearing from you!
They were our angels. They referred her for surgery on Nov 28....it was an amazing success and she is 100% Abbie again. She's our miracle!! They were all so proud of her recovery....they care for her. 
Jackie S.