CAT AND DOG TEETH CLEANING IN LONGVIEW, TX
Cats and dogs need their teeth cleaned too! Regular cat and dog teeth cleaning keeps teeth sparkling clean, but also prevents serious issues. Gum disease is one of the most common medical issues seen in pets, but it's entirely preventable. By bringing your pet in for annual or biannual wellness visits, we have a chance to visually inspect their teeth and gums. Then, we can tell if your pet is ready for a professional teeth cleaning. Once we safely sedate your pet, our state-of-the-art equipment and skilled care will take care of any underlying tooth and gum issues. Tooth aches hurt!
Call us at 903-759-7611 for a pet dental exam today. All our services are easily accessible to Longview and area communities.
---
PREVENT GUM DISEASE WITH CAT AND DOG TEETH CLEANING
According to the American Veterinary Dental College, most pets show signs of gum disease as early as three years old. When plaque is not removed daily, it has a chance to turn into hard tartar. Then given the opportunity, this tartar creeps underneath the gum line and continues to spread. This is just like in humans! Plaque and tartar contain bacteria that can cause tooth, bone, and gum loss. Left to its own devices, gum disease becomes a problem called periodontitis, which can cause damage to your pet's internal organs. Fortunately, such extreme dental problems are unlikely with regular cat and dog teeth cleaning.
Ways we help prevent gum disease in your pet:
Thoroughly examining your pet's oral cavity with digital X-rays and visual inspection.
Recommending daily brushing with pet-friendly toothpaste.
Safely sedating your pet to remove and scale hardened tartar.
Performing extractions of decaying teeth if necessary.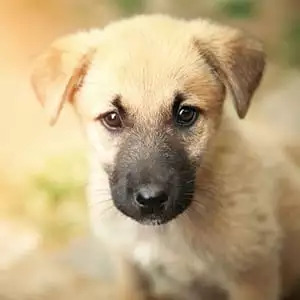 SIGNS YOUR PET HAS AN ORAL PROBLEM
One of the reasons regular dental checkups and teeth cleanings are so important is that it's hard to tell if your pet is suffering from dental issues. Unless gum disease progresses to one of its later stages, pets generally still eat like normal. Furthermore, their natural instinct has conditioned them to hide pain and discomfort. Still, there are some signs to look out for including:
Red or swollen gums may indicate gingivitis.
Chronically bad breath may indicate gum disease.
Receding gums or exposed tooth roots indicates gum disease.
Teeth that bleed when your pet chews.
Loose or broken teeth may indicate advanced gum disease.
Call us at 903-759-7611 for more information about keeping your pet's teeth and gums healthy. We're happy to accept walk-ins to keep your pet healthy at all times.
She had her dental cleaning done about a month ago...she was tended to like a baby...she's that important to them..that's why I go there.
Jackie S.